Bill Bass METC 2016 "Make IT Happen" Award Winner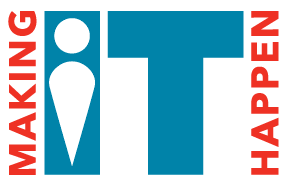 Hang on for a minute...we're trying to find some more stories you might like.
METC awards the "Make IT Happen" award during it's annual conference held at the St. Charles Conference Center. Bill Bass accepted the award during this year's opening ceremonies. "Making IT Happen" is an internationally recognized awards program for educators and leaders in the field of educational technology integration in K–12 schools. This award is presented bi-annually to an active full member of the METC ISTE affiliate and is recognized by ISTE. Bass talks about his presentation and accepting the award.
"Make It Happen" logo courtesy of Education Plus