Goble is "Making IT Happen" at METC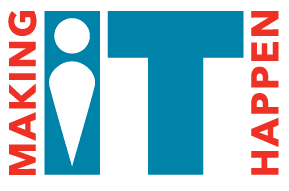 Hang on for a minute...we're trying to find some more stories you might like.
Don Goble, media instructor at Ladue High School in St. Louis, MO, was awarded the METC 2016 "Making IT Happen" award. The Making IT Happen award honors outstanding educators and leaders who demonstrate extraordinary commitment, leadership, courage and persistence in improving digital learning opportunities for students
Don Goble is an award-winning Broadcast Technology, Film and Multimedia Instructor at Ladue Horton Watkins High School. He has spent countless hours teaching students and peers how to effectively utilize multi-media and appreciate media literacy. Don speaks nationally, offering educators innovative ways to incorporate video into the classroom. Mr. Goble advocates for technology and digital media in the classroom by blogging for national education publications, offering professional development to staff and schools all over the country, and by serving as a media creator himself. Mr. Goble was a part of the 2011 Apple Distinguished Educator class and named the Journalism Education Association 2015 Broadcast Adviser of the Year. Besides keynote presentations, workshops, breakout sessions, Ignite talks, TED Talks, and a multitude of professional development, Don supports the METC ISTE Affiliate through coordinating the METC Student eNews Bureau and news / media coverage of the Gateway2Change, a Student Summit on Race.
(information contribution from the Education Plus website)