Ritenour High School's annual talent show
Hang on for a minute...we're trying to find some more stories you might like.
Senior Kalei Sneed won the talent show with her performance of Billie Eilish's idontwannabeyouanymore.
Along with Sneed, there were performances from freshman Bayley Perez; sophomores Kayla Baker and Korea Pargo; junior Gloria Thomas; seniors Erik Perkins, Samantha Allen, and Justin Saunders; and alumni BMB.
The event took place in the auditorium and was hosted by seniors Justin Lopez and Anthony Norman.
Before the show, the students gathered in the green room where they prepared and rehearsed their acts. Sneed, Baker, Pargo, Perkins, and Allen did vocal runs, Thomas and Perez ran through their original choreography, and Lopez and Anthony practiced their jokes.
Pargo expressed her excitement to perform.
"I felt excited and confident. I love being on stage and I knew I was going to do good," Pargo said. "To prepare for the talent show I practiced a lot, pretty much every day. There were no difficulties I faced because I was not nervous."
Sneed shared the same sentiment and revealed her surprise when she won.
"I was super excited, but nervous! I had been going through a super bad cold and my throat was not at its best so that had my nerves going crazy," Sneed said. "I did not expect to win at all! There were so many talented people on that stage that night, I thought we all had a chance of winning. I am so thankful for everyone who voted for me and I am extremely happy I won."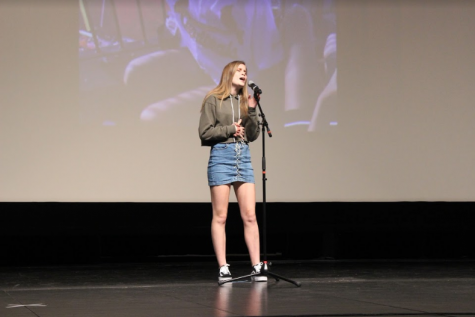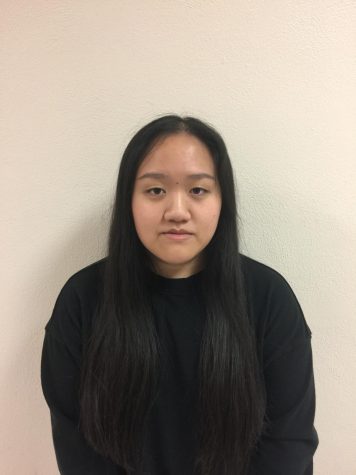 Quynh Trinh, Staff Reporter
This is Quynh's first year as a member of the Pepper Box. She joined because she wanted to be more involved in school and was encouraged by Stein to join....