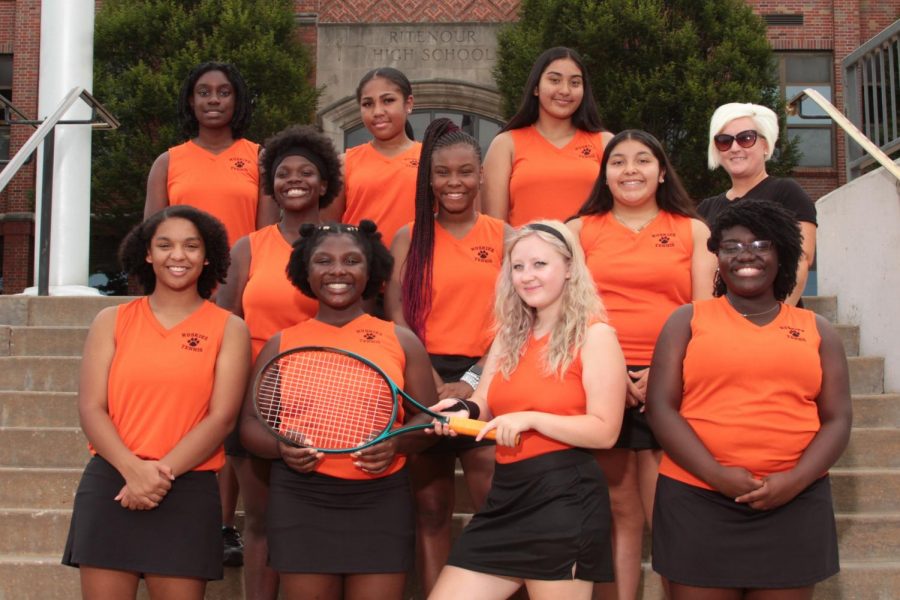 Ritenour's girls tennis team has created a lot of noise this year with a record of 14-2 and winning 2nd place in their districts.
Tennis coach, Beth Seibold, has pointed out it was a team effort this season and that every member and the team's spirit was equally impactful.
"This team has fought hard to win matches. They fought hard last year to have a winning season but they put forth a different level of intensity this year.  Several matches were won in tie breakers and that shows that the girls never gave up." Seibold said.
On top of winning 2nd place in their district, the girls tennis team also won their Conference, ending the season on a high note. Seibold stated togetherness and getting along has been a big part of why this year went well.
"The most rewarding part is that the girls are nice, respectful and work hard to make everyone feel included. It is an honor to coach a group of girls that welcome everyone while at the same time understand what it means to be a competitor," Beth Seibold said. 
Furthermore, as a result of this year's success, confidence is at all time and that'll be essential when building for the future of this team going forward. 
"It is realizing that you can beat those teams that you lost to the previous year and building that confidence to continue." Seibold said.