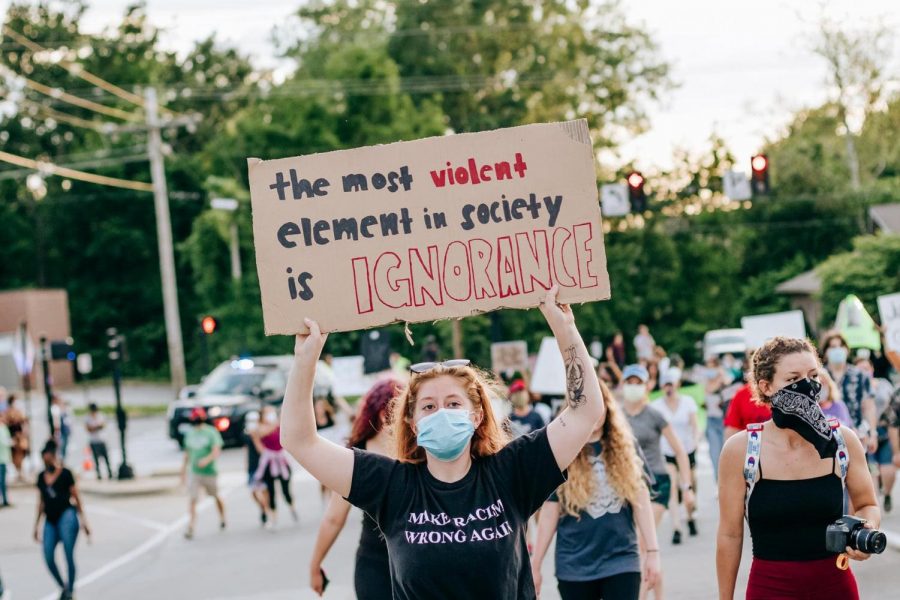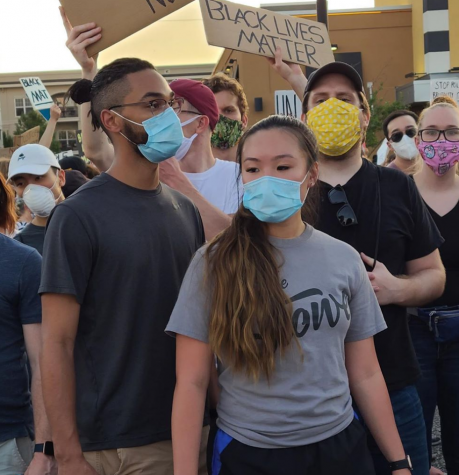 Dianne Lam, Class of 2016 and newest RHS Math teacher, marched in peaceful protest with Trevor Hicks, Class of 2016.
"I feel a lot of things, but the word that comes to mind is power. Today's protest was powerful in all aspects. I believe that there's power in numbers and I'm glad I got to use my voice and privilege today to be a part of that number. I am also a lot of things: a girlfriend, a friend, a sister, a family member, a product of an HBCU, and an educator. I teach young, black, beautiful, brilliant students. And my students need me. They need me to have their backs, and to know that I will be in solidarity with them, and not just now, but ALWAYS. So I will NEVER be silenced. I will always use my privilege as an Asian-American to voice my issues and concerns on the injustice systems that continue to take place. Because if we sit around, ignore, and act like we can't fix it and do nothing about it, then we're part of the problem too."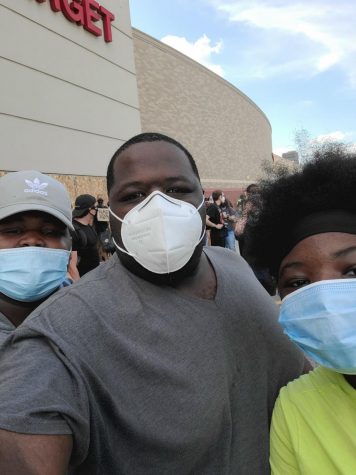 RHS Social studies teacher Michael Floyd, and his children, attended the protest at the Brentwood Promenade.
"Man, today was bananas!! I've always been proud of my children, but today made me so so so super proud of them. I thank God that I get to be their father and train them up."
He also shared that his training as a history teacher has shaped a deep belief that we need to be stronger in educating students on voting, political process, and more importantly making them more knowledgeable about local government.
"Do you even know who is your elected representatives? Your local officials?"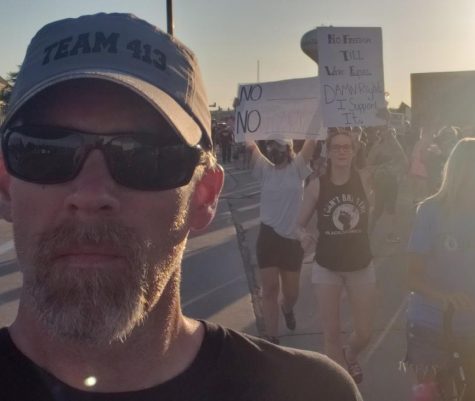 RHS PLTW teacher John Schimmel takes part in the Wentzville protest.
"It was organized, peaceful, well represented with a 1000 strong. Passionate was the word that comes to mind. I was proud to be there. I'm proud to let everyone know my stance on the issue of social justice. I have been too silent on the issue for too long. No more. I have been pissing off a few of my white friends and family lately because of my voice on the issue. That's frustrating and disheartening, but I won't be silent anymore.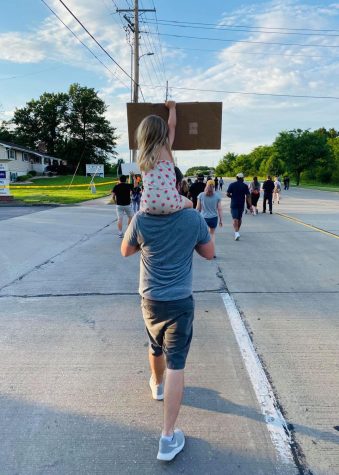 RHS ELL Teacher Amy Metz and family, including Reese Sherman apart of the RHS Class of 2018, marched in protest of Racism in O'Fallon, MO
"What a powerful display of solidarity in a city where many would assume we aren't thinking about racism, brutality, and inequity. Living in an equitable world is a basic human right. My family believes that to our cores and will never stop speaking up. Just as importantly, we teach the smallest members of our family that in what we say and do. This teacher believes "Black Lives Matter."