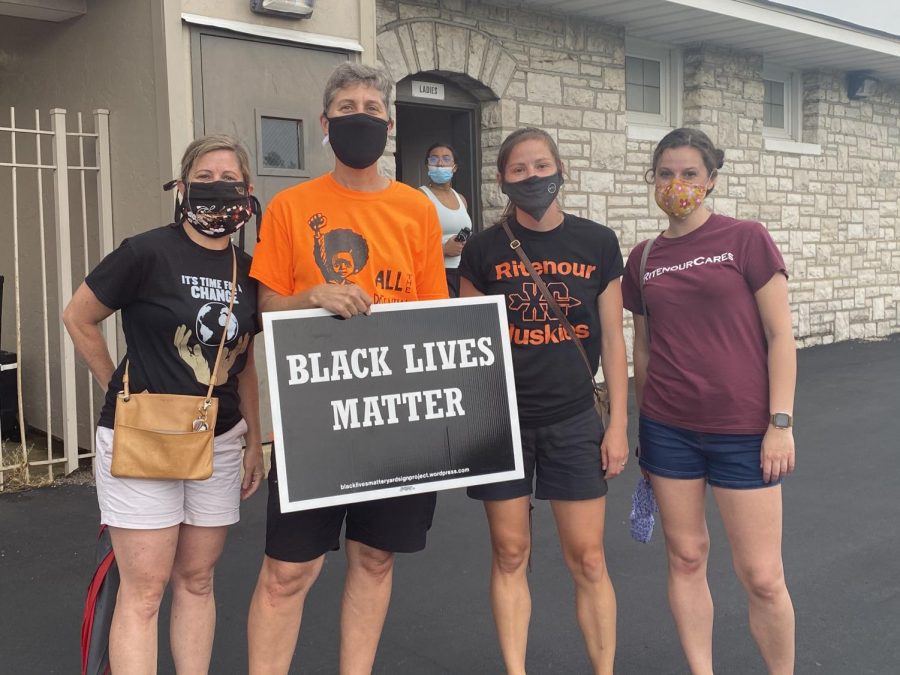 RHS Game Changers host #BLM Protest and Speakers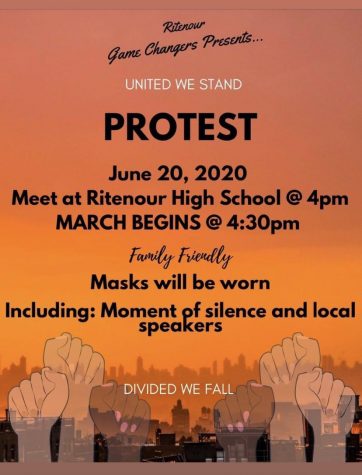 On Jun 20, through the rain the protesters took to the streets of St. Charles Rock Road from Ritenour High School led by Game Changers, an Ritenour High School organization whose mission is to bring awareness to their peers and community, and have courageous conversations on race and other social justice issues followed by action within the school and greater community. Local St. John Police and district administrators  worked with the Game Changers to create a safe and family friendly event.
Principal Bilal Ewing from Marion Elementary school shared his story on racial profiling with a message of how to fix systems and not people.