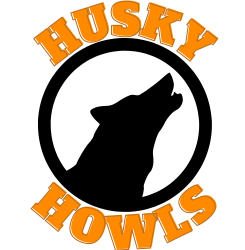 Husky Howls – 3/3
The Leadership students have worked hard to bring back a dance from Ritenour's past, the Glow Dance.  During the Glow Dance, the lights will be turned out and students can come in outfits with neon colors and miniature lights.  Students are excited about its return.
Junior April Lam: I'm really excited for the glow dance. We've never had one, and this is the first time we're able to bring it back, so I'm excited to experience it.
Junior Robbie Chamberlain: It's going to be great. I heard leadership is working really hard to make it happen, and it sounds like a cool concept. It's going to be really cool looking because of all the lights, and I like how they're decorating.
Junior Betty Kassie: Glow dance is a great way to raise money for Make-a-Wish. It's a great fundraiser and I think people would have lots of fun. Tickets are on sale now and next week is the last week to buy them.
Junior Gezel Urbina-Torres: Even though I'm not going, I still think it's sweet because Leadership is trying to raise money for a foundation.