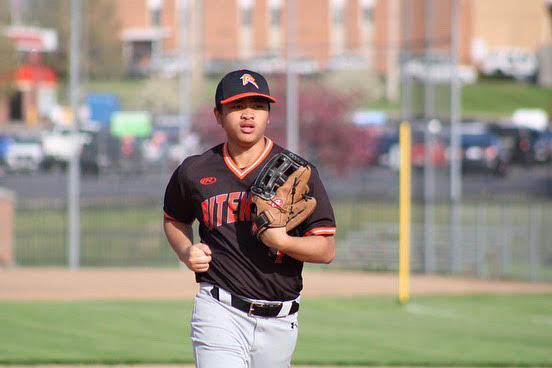 5 Questions With – Jake Pagayonan
Who are you?
I am Jake Pagayonan, I am a senior.
What sport do you play?
I play baseball and I've been doing it for four years during my time in high school, I started freshman year.
How do you prepare yourself for the upcoming season?
During the fall I do some cardio and then I practice hitting baseballs off of my hitting tee. Then I play catch whenever I can. During the winter I mainly just do cardio.
What is the worst part of preparing for the season?
Balancing the time between preparing and my job along with the marching band in the fall.
What are you most excited about when it comes to playing ball again?
Being able to get on the field with my teammates again and the competitive drive to win ball games.