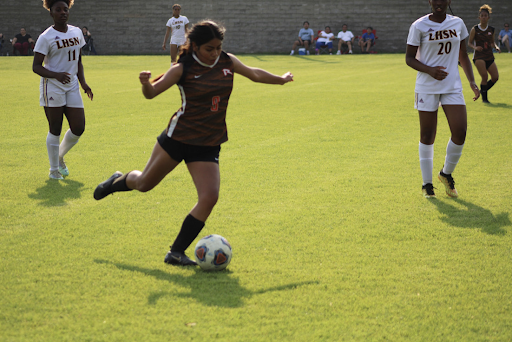 5 Questions With – Nayma Medina Marquez
Who are you?
I'm Nayma Medina Marquez, a junior.
What sport do you play?
I play soccer and volleyball.
What is your favorite position to play?
My favorite position to play in soccer is the one I play now,  center mid.
What are you most looking forward to this season?
This season I am looking forward to creating new bonds with new teammates and just enjoying the sport.
What is a memory that stands out to you from last season?
There are many memories from last year, but I think the one that stands out the most is when some of the team went out to eat at Sybergs after a game, and just had a nice time laughing and bonding.