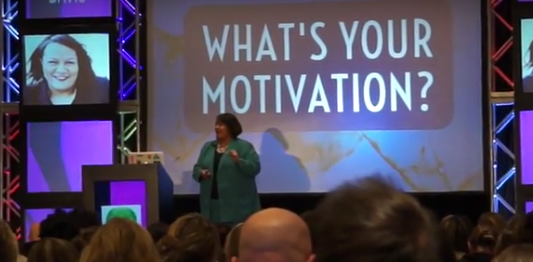 Rafranz Davis journey leads to METC 2016
February 10, 2016
How does one wind up a keynote speaker?
It was through band that Rafranz Davis received a scholarship to receive her college education. By becoming a drum major she was able to maintain a payment to stay in school.
This is the start of the journey for Davis, the Keynote speaker at Wednesday's Midwest Education Technology Committee 2016 Conference. Davis has a long journey in education that she shared with the 2000+ educators at the conference.
Later in her college years, her friend needed help to study for her history exam. In that moment of helping, Davis realized she was going to become a teacher. After school she joined a math tutoring program.
"If I was a kid who needed someone, and if I could be that teacher that sees them and to see that they needed someone to be there for them and give them information they need, then I'd do that." Davis said about her thoughts going into her teaching career.
After teaching in Lufkin, Texas, she concluded that the way the school was ran needed change. To start that change she blogged about it. "A great way to start a change is social media," Davis explained. She blogged her issues and view points, she made it essential to be honest and to voice her true thoughts.
"You have a voice," Davis says in regards to changing the schooling and environments around you. She believes social media can be a huge part of sparking that change. By using social media, you can get other to talk and blog about the issues and see more coverage and ways to create solutions to the problem.
"The schools must create a platform for change. It's easy to say advocate for yourself and make a move to change things. But sometimes in school we get such stringent structures to where that's not always possible." Davis continued by saying,
"By stating and standing for the solution, change can be accomplished," Davis stated. She felt this was possible even when voices are not being heard, due to tight regulations that makes the silence louder than the words.
Davis had shared these honest messages with the educators at the METC 2016 Conference. She believes it starts when students have the power and a voice. Life outside of schools affects what happens in school. Therefore, home life and school life should be pushed to be seen as such different things. She wanted them to know that teachers can connect to students more, and create a feeling of less fear in students having to speak for themselves.
"School should be happening with you, not to you."