Weighing the benefits of the ACT
Hang on for a minute...we're trying to find some more stories you might like.
On February 7,  Ritenour hosted the American College Test (ACT) for district and area juniors and seniors.
Many students try to balance their daily school work alongside studying for a test that determines their future. This makes some students wonder if taking the ACT is actually worth it in the long run.
One of the negatives in taking the ACT is that whether you are on free or reduced lunches or not, you still have to pay. Granted, even if you are on the lunch program you do not have to pay for the test itself, but you still have to pay for some of the resources or even a tutor. There are some alternatives for preparing for the ACT that are offered depending on what high school a student attends.
The other negative of the ACT is that it basically determines where a student goes in their future. Most universities that high school students want to attend, like Missouri State, Fontbonne, Webster University, just to name a few, all require ACT scores between 21-24, and a 2.5 grade point average (GPA). With this, some students may have more trouble than others when trying to score a 21 or higher on the ACT. This could, in the long run, discourage some students from trying to go to colleges and universities after high school.
On the other hand, there are some benefits in taking the ACT.
One benefit for students who either will not qualify for the previously mentioned schools, or is planning on going to a community college is that the ACT can help students qualify for higher level community college courses. If students score high enough in certain levels of the ACT, it can put them on a faster path to achieving an associates degree.
Another benefit of taking the ACT is simply for scholarships, which of course, is a large benefit because it can go towards paying for students' tuition.
Overall, some may think that taking the ACT is a waste of time, however, students still should not be discouraged to take the test due to the benefits.
About the Writer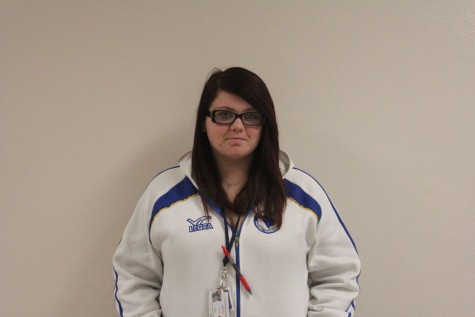 Sara DeClue, Staff Writer
This is Sara's first semester on the Pepper Box. She is also the captain of the Ritenour Speech and Debate team. She plans on studying secondary education...