KRHS 411: Effects of Paris Attacks on Ritenour High School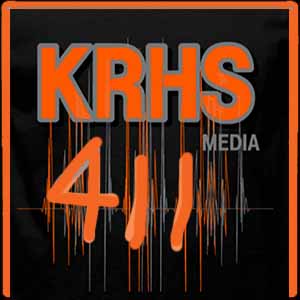 KRHS host, Calin Hogan, discusses how the Paris Terrorist attack by the Sunni Muslim extremist organization ISIS, has a ripple effects on Americans.
Download this episode (right click and save)
Calin reviews with Ritenour High School counselor, Latonya Weaver, about the anxiety caused by attacks overseas. She discusses how feelings of fear are deeply rooted in the 911 attacks in our country. Senior Charles Hogan shares what concerns him most about the attack on Paris. Finally, Muslim student, Ma'Isiah McMillan, discusses the viewpoint of an American Muslim, and we hear her own experience of prejudice.
Additional audio provided by C-Span for President Obama's Reaction to Paris Attack, and the Associated Press Paris Attack gun fire from November 13, 2015.
The song "Better Days" is provided by bensound.com.
Podcast: Play in new window | Download