Tom Murray Speaks at METC 2018 Luncheon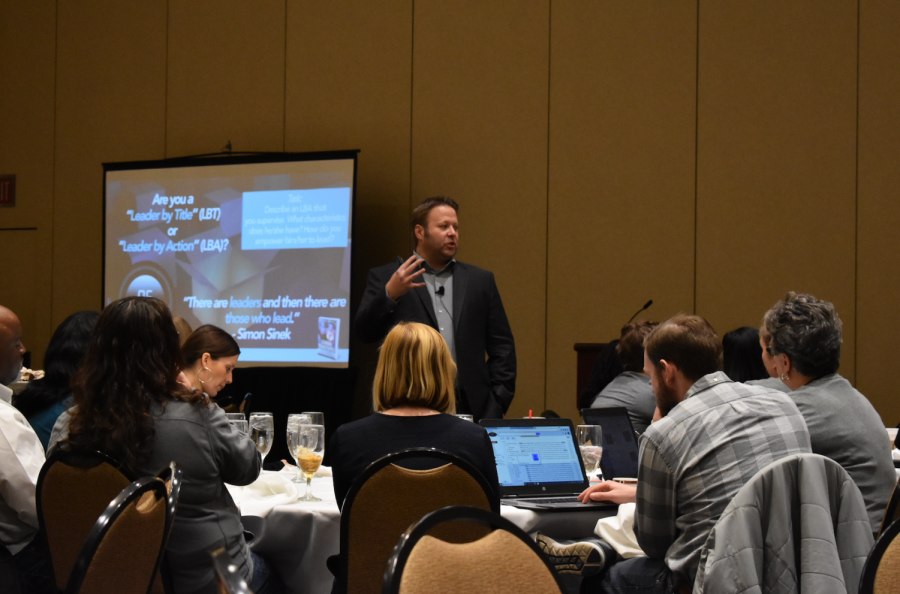 "Be a leader by action not title" is what Tom Murray, Director of Innovation of the Future Ready Schools had told a select group of school administrators at the Specialty Leadership Luncheon at the 2018 METC Conference.
Murray, the author of multiple books, including his newest, Learning Transformed, challenged those administrators in the audience to recognize the true leaders of action in their respective districts.
A group of approximately 80 school administrators, from principals to superintendents, listened to Murray speak on the importance of active leadership in not only schools but in classrooms.
Using a video from comedian Michael Jr, "Know Your Why," Murray helped those in attendance realize not just what they're doing, but rather why they're doing it.
Murray spoke for approximately 90 minutes on Tuesday during a special luncheon at the 2018 METC Conference at the St. Charles Convention Center.