Students walk out in favor of 2nd amendment protection
Hang on for a minute...we're trying to find some more stories you might like.
Students at Ritenour High School had the opportunity to voice their opinions on the protection of the second amendment by participating in a walk out on Wednesday.
At 10 a.m. about 50 Ritenour High School students participated in a 16-minute walkout to the bleachers in the school's football stadium as part of a national walkout in support of the Second Amendment.
Students had the choice in leaving their classes for promptly 16 minutes to partake in this event. Similar to the walkout against gun violence on April 20, students were marked with excused absences as long as they stayed within the timeline of the 16 minutes outside.
Students of all mindsets and feelings towards this topic sat down in the bleachers where the issue was discussed amongst each other.
Freshman Connor Berry was an advocate for the protection of the second amendment and walked out with his classmates in order for his voice to be heard.
"The reason is because if we ever have a tyrannical government that tries to take over, as we did about 250 years ago, then we'll have the right to protect ourselves. Say somebody tries to burglarize my home or anything, then we'll have the right to protect ourselves, we shouldn't be sitting ducks," Berry said.
Junior Sarah Solomon just wants to see change that will help make things safer for students.  She didn't go outside in favor of the second amendment as much as being in favor of protecting kids from violence. 
"I walked out because I think that no matter how much we talk and talk and talk, if we don't talk loud enough, no one's going to do anything about what's going on. If we're not protecting the kids, it doesn't matter what you do with guns," Solomon said.  "Guns are always going to be there, people are always going to be violent, you have to protect the kids first before anything else. Guns don't kill people, people kill people."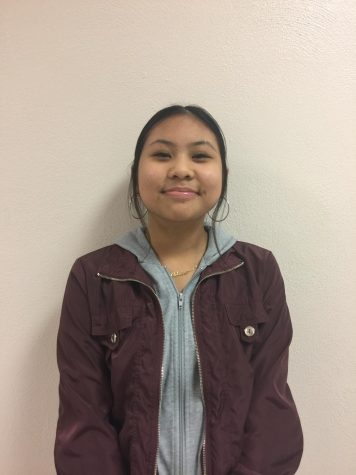 Catalina Mundin, Business Manager
This is Catalina's third semester on the Pepper Box staff. She joined because she took Mr. Steinschriber's Pre AP ELA class her sophomore year and he...