You Don't Know My Story-Junior Bria McGinnis
Hang on for a minute...we're trying to find some more stories you might like.
"Behind every person lies a story"
Ritenour High School believes that for each person there is a story. That we don't know what the other person is going through so we must not judge others. We are sharing stories of students and staff, not to be a voyeur into others pain, but to show that we all deserve some compassion.
Junior Bria McGinnis
"Before I came to Ritenour, I went to UCity, Jackson Park.  I got bullied there a lot, almost every day. It was hard because I couldn't do anything about it and my mom tried her best to get me here but I couldn't leave because of paperwork, so I stayed there for another year.
 I was really down about myself. It hurt. I didn't want to be here. It made me think, Wait, because everyone treated me with respect and was nice to me once I got to the Ritenour School District. I felt like, Wait.  Those are just some small people in my life. They don't mean anything but they did make me stronger and make me not worry as much of what other people think.
There is still a little silver, but it's unnoticeable and it just makes me feel more empowered now that I have had that experience.  The only thing I should care about is myself and my family and friends and keep the ones that are truly there to help me and be close to me,"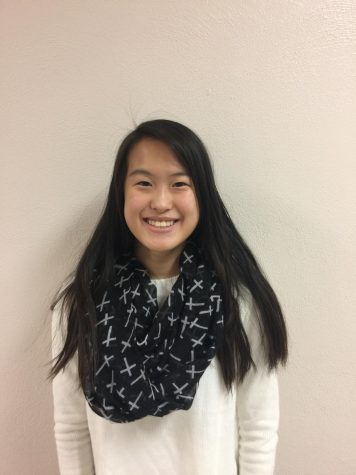 Caroline Wong, Staff Reporter
This is Caroline's first year as a member of the Pepper Box staff. She joined the Pepper Box because she enjoys reading and writing. Caroline is also a...