Ritenour robotics gets first place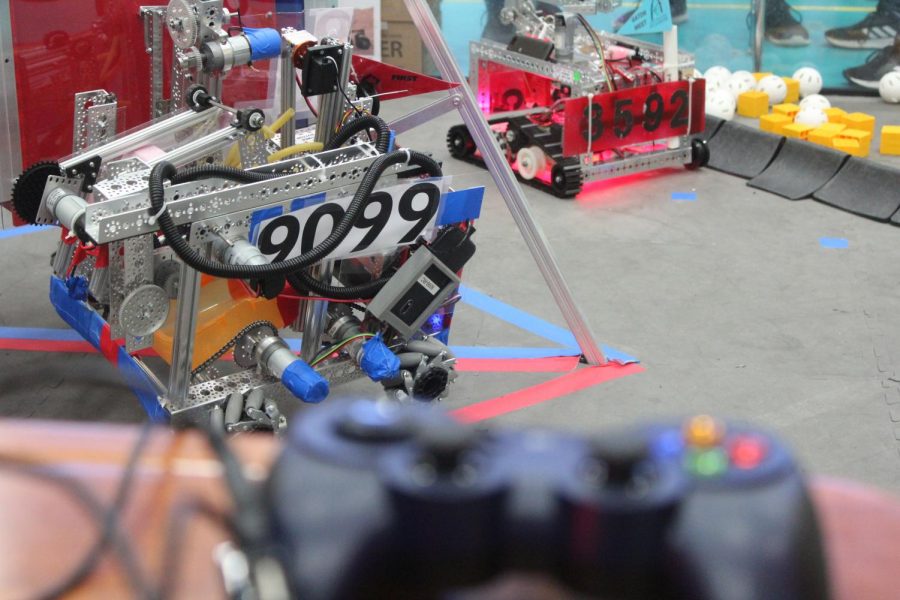 Makari Buress, Staff Reporter
January 7, 2019
Technology is shaping our future. The world has the technology to advance our agility, endurance, and muscular strength. Here at Ritenour our robotics team with Tai Huynh, Wei Tai, Damien Cottrell, including more students that are shaping our future with a robot that this elite team built out of hard work and dedication.
"The matches depended on how well your robot performed and how well your opponents robot performed as well obviously, but also its very unique because its a two vs two systems, so you basically have a randomized alliance partner, there are twelve teams there and between every match you switched teams so you had to work with someone you know and someone you did not know. There were different robots each match. It's not like battlebots, last year The challenges were like showing that your robot can shoot baskets,"  Tai Huynh said.
This robotics team won first place at their second First Tech Challenge meet. This meet tested the robot's ability to see if the robot was ready to go into a real tournament and compete competitively against other robots.
"This year it was spaced themed where you have your robot pick up \these minerals and bring them back to your ship, and whoever collects the most points wins. You had to like evade obstacles and you get to choose if you want your robot to reach over it or go around it or jump over it, to get the points. You are not supposed to touch anyone's robot, you will get penalized," Wei Tai said.
Two students in the robot club agreed that it wasn't a battle but it was a practice run for the robot to see if it was capable to be in the state tournament. There will be a qualifier on January 12 where the robot can earn a place in Missouri's state competition.