You Don't Know My Story- Junior Kenneth Ellis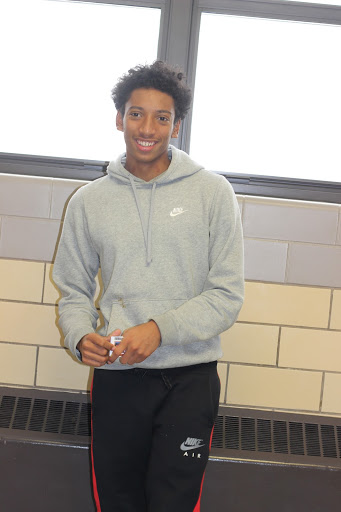 Hang on for a minute...we're trying to find some more stories you might like.
"Behind every person lies a story"
Ritenour High School believes that for each person there is a story. That we don't know what the other person is going through so we must not judge others. We are sharing stories of students and staff, not to be a voyeur into others pain, but to show that we all deserve some compassion.
Junior Kenneth Ellis
"As a kid, my mom did not have a place to stay. My mom and I, we were going to a lot of places. My father was no help because he was locked up for about seven years. My mom and I went through a lot. I stayed at my granny's house and we stayed in the basement for a long time.
Because I was my father's son, they always looked at me as his son. They always thought I was going to grow up to be like my dad. So for a long time in my life, I felt low. I did not really have expectations for myself because I was not given any expectations. All I was given was my father's past and whatever he did, they felt like I was going to follow up.
It has been a fight, but ever since I joined high school and began running track, I've started to see the light. Thanks to a lot of friends. A lot of coaches. God.
Lows and downs—I just have to react to them the right way. I know a lot of people that could have been great. It's just the way they did things and the way they reacted to their situations that they did not turn out to be good. Some have passed. Some are locked up now. It is just how they react. Life is about ups and downs, so I choose to look at the upside. Even if I am at my worse, I will make sure the next person I see is smiling. Whatever I go through, I look up and make people smile.
I am still processing. I have still got a lot to grow. I have still got a lot to do. Right now, my short term goal is to win state for track and field. The long term goal is to go to college, then come back here, to the area I was raised in, and help a lot of people, show them the way, help my family out, and just give back to what I did not have as a kid."