Senior Alyssa Lane breaks 100 meter breaststroke record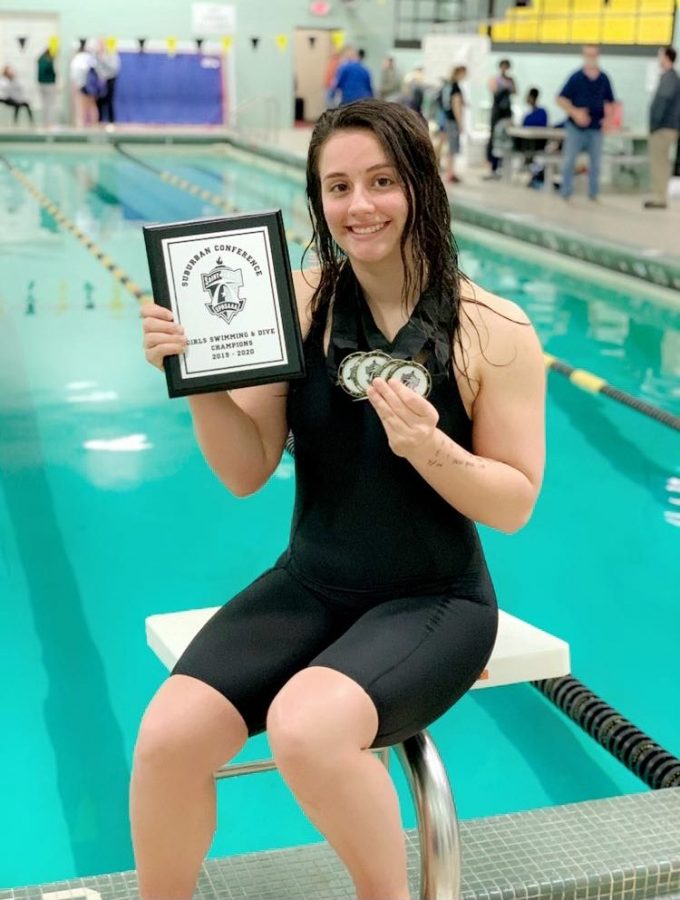 Alyssa Lane broke a Ritenour record at the last swim meet of her high school career. 
Lane has been training for this day since freshman year.  Every swimmer wants to beat a personal best, but an all-time school record is an even bigger accomplishment.
She finished with a time of 1:16.60 on the 100m Breaststroke with her teammates' support.
"My team has helped me get better by being supportive at meets. While I am swimming my events a lot of the girls will stand at the end of the lane and cheer me on," Lane said. 
Without her coaches, Andrea Rivera and Jennifer Wakefield, forcing her to join swim and pushing her as hard as they did, Lane would not have been where she is right now.
"My freshman year is when Wakefield told me I need to join a club team.  That helped me improve a lot. Rivera has also helped me improve by making our practices more difficult," Lane said.
Even though her high school swim career is over, she is not done swimming. Lane plans to swim for a college and compete some more. 
"I have been in contact with the Maryville coach, so I am hoping to continue my swim career on their team," Lane said. 
Rivera was ecstatic when she saw Lane break the record she had been working on beating all season. 
"It is always exciting to see a record that has been on the board for a while fall, it shows that our swimmers still have the speed and ability of swimmers from many years ago," Rivera said. 
Rivera has had many records broken since she has been the head swim coach for the Ritenour girls and loves every time a record is broken as any coach would. 
"For me, it is always a great testament to how hard our swimmers work, especially when they set a goal to break a record during the season and they do," Rivera said.
Rivera's last words to Lane before she competed were powerful and encouraging for a girl putting her all into the last meet of her high school career.
"Right before her race, I told her, this is it, you are going to break it this time. It was such an exciting moment to watch the stopwatch as she came into the wall," Rivera said. 
About the Writer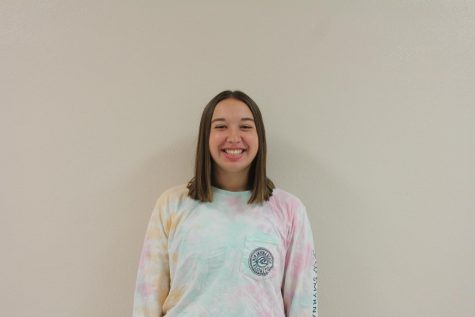 Elena Martin, Staff Reporter
This is Elena's first semester as a member of the Pepper Box staff. She joined the Pepper Box because she wants to learn how a newspaper works. Elena is...