Stay at home orders bring out various responses in people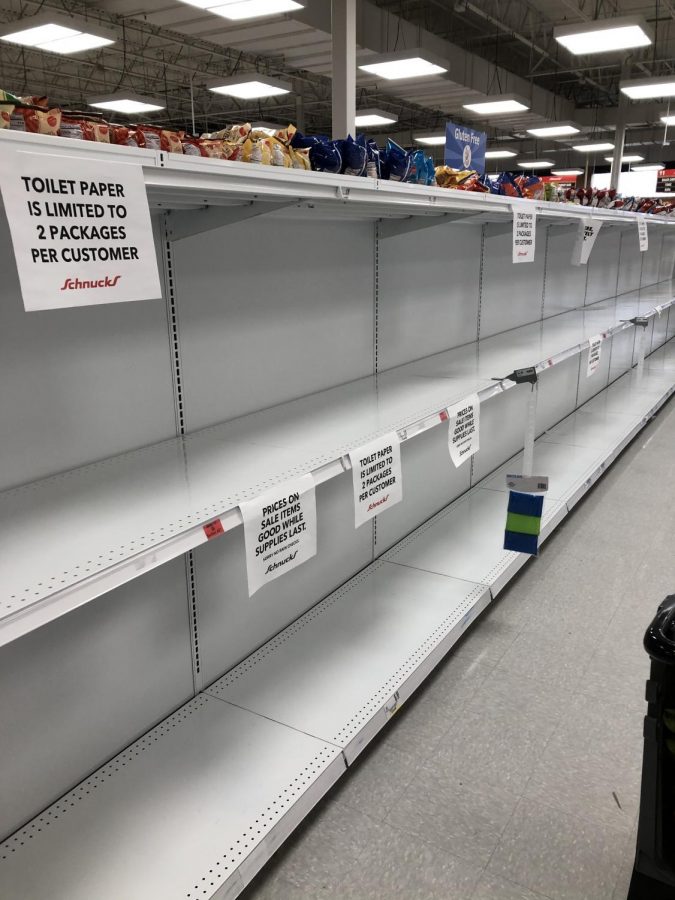 Due to the COVID-19 virus, everyone's spring semester has gotten cut short. 
All schools, jobs, and other facilities have been shutting down. Missouri Governor Mike Parsons announced on April 10 that all public schools in Missouri would be closed for the rest of the school year. Throughout the community, there are issues of plans being canceled, people hoarding essential supplies, and thoughts on how the president is handling the situation. 
Child development teacher Keri Hohl said that the biggest issues she has seen so far are the cancellation of events that are quintessential to the high school experience. 
"The biggest impact it's had is with work. Spring is a very busy time and so much going on for students and staff. The biggest impact it's had is the cancellation of the Prom. My heart breaks for Seniors during this extremely difficult time. Prom is a rite of passage for high school and to know so many seniors around our country are not going to experience it is such a tough pill to swallow," Hohl said. 
It is indeed really hard for everyone especially at this time of the year because everyone has important events coming up whether it be sports, spring break vacations, or prom. 
Hohl was also looking forward to getting summer training for her engineering class that she will begin teaching next school year, but due to the virus, she will have to do it from home. 
"As for the summer, I was signed up to go to Kansas City for a 2-week training for an Engineering Essentials-PLTW course which I will be teaching in Fall 2020. Since it's been canceled I will now be taking the course online," Hohl said. 
Not only has it impacted teachers but also students and their academic and summer plans. 
"Covid-19 most definitely has affected my plans for summer and this next semester not just in the sense of wanting to go out but also academically.  I was supposed to take the ACT in April for the first time but now it is moved to June or July, not giving me the time I wish I had to improve my score for scholarships," junior Monserrat Rico-Delgado said. 
Although the virus has impacted the school community, it has also impacted people outside of school. 
Once there was news about the virus and that there would be a quarantine order, many people began hoarding essential supplies that other people need as well, such as toilet paper, disinfecting wipes, and hand sanitizer. 
  " I think that those people who are hoarding these things are selfish, being careless for the elderly or lower income who are not able to 'hoard.' By the time they need to buy these necessities, they are all gone," Rico-Delgado said. 
Social Studies teacher Michael Murray also had some thoughts about the ones who hoard. 
"I believe the hoarding shows that people are worried about this situation and some handle it more aggressively than others. I understand wanting to have provisions for your family, but unfortunately, some people are selfish or will look to resell the items for profit," Murray said. 
There are also many viewpoints on how the president has been taking care of the situation whether he has been doing a good job or if he could handle the situation better. 
" I think President Trump is doing very well. The fact that nothing like this (world-wide Pandemic) has ever happened, people don't have his success to compare to anyone else. Suspending travel out of the United States was a critical decision and needed to be made.  I have been really impressed with how the government has been working with the private sector to work together to manufacture goods needed during this time." Hohl said. 
Others, such as Rico-Delgado, believe that he could do better by enforcing specific laws.
"I most definitely think that the President could handle this situation way better, by forcing everyone to stay home.  I don't think Covid-19 will slow down or stop unless people actually do social distancing." Rico Delgado said. 
About the Contributors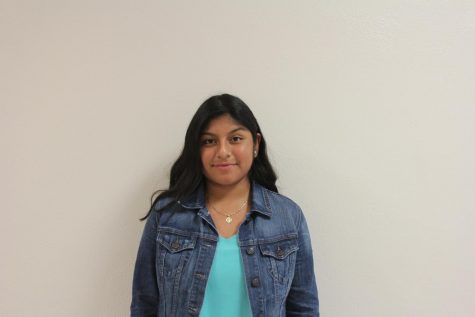 Darleen Garcia, Sports Editor
This is Darleen's fourth semester as a member of the Pepper Box Staff. She joined the Pepper Box because she likes to write and take pictures. Darleen...
Ron Steinschriber, Adviser
Ron Steinschriber has been the Pepper Box adviser since 2009,  and the Melaureus adviser since 2010.

Prior to coming to Ritenour, Steinschriber helped...